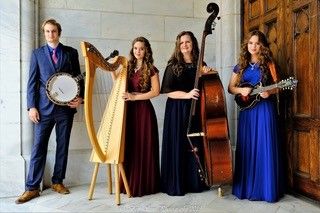 Bluegrass, Gospel, Celtic

You can purchase our CD's and merchandise on our Store page, or if you prefer to download, go to the Music page (where you can also hear music samples.)

We play at a variety of churches and events, so check out our Schedule for upcoming shows.

Thank you for visiting our website.
"The Band Jubilee" is absolutely one of the very best and most exciting bands in the Tomorrow's Bluegrass Stars family!!
"Every" host-promoter of "every" bluegrass festival in the country would do well by having Dixie Jubilee perform during their festival.
John Colburn, CEEO
Tomorrow's Bluegrass Stars (TBS)


The Band Jubilee combines talent and drive with a rare and exceptional stage presence.
D.A. Callaway
Silver Dollar City's Festival Manager